Pre-sale Tickets for Downtown Countdown 2018 in Downtown Atlanta
The Downtown Countdown at Southern Exchange at 200 Peachtree Street
Sunday, December 31st, 2017 in Downtown Atlanta.
Get ready for a next-level New Year's Eve party with Atlanta's 14th Annual Downtown Countdown at Southern Exchange, located at 200 Peachtree. This energetic event is an exhilarating night full of entertainment and top-notch party luxuries like a premium open bar, gourmet food menu and a midnight champagne toast. This event also offers a variety of VIP ticket options, including exclusive access to the VIP mezzanine balcony area, reserved seating and bottle Service.
Make your New Year's Eve legendary as this historic venue is transformed into a vibrant party paradise for Atlanta's biggest, most talked-about NYE mega-party.
With a ratio of one bartender for every 70 guests & 1 buffet station for every 150 guests, you won't spend your New Year's Eve waiting in lines. Capacity is limited to a very comfortable number.
The event attracts a mid 20's to late 30's crowd, but everyone is welcome & we are known for attracting a diverse crowd, both ethnically & age-wise. We also attract an even mix of singles & couples. With 4 huge party areas, the Downtown Countdown will have something for everyone!
You must be 21 or older to attend the event. Dress is formal, creative black tie, optional...kind of like MTV Music Awards. We expect it to be fun not stuffy! So...for guys - jacket & tie or tux, funky preferred & for girls- cocktail or formal dresses, with creativity encouraged! Please keep in mind, in order to maximize the fun potential, the general admission ticket areas offer limited seating.
Feel free to browse around the website to get specific information on entertainment, food & bar menus, VIP information, hotel accommodations & ticket availability. Remember, this event sells out early every year! Plus, the earlier you buy, the less expensive it will be! Tickets for this event will sell out! Click Here to Purchase Pre-sale Tickets Now: GENERAL ADMISSION
Photos from Downtown Countdown
Click on a picture and use the left and right arrow keys to browse the complete set of photos from Downtown Countdown Atlanta.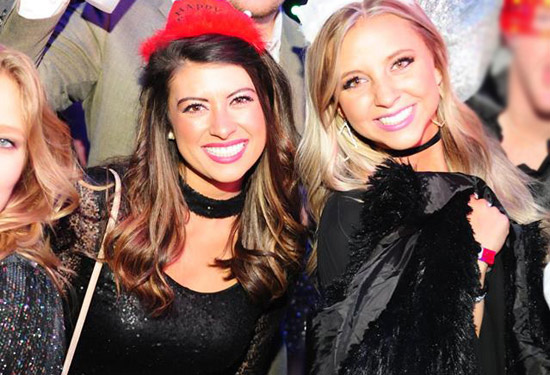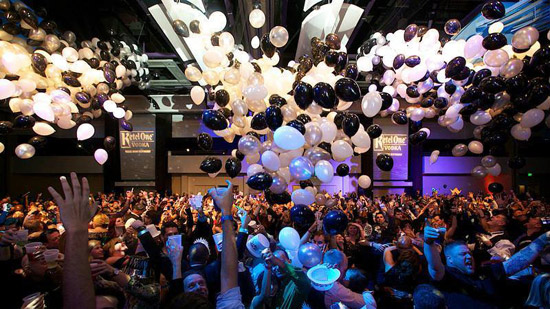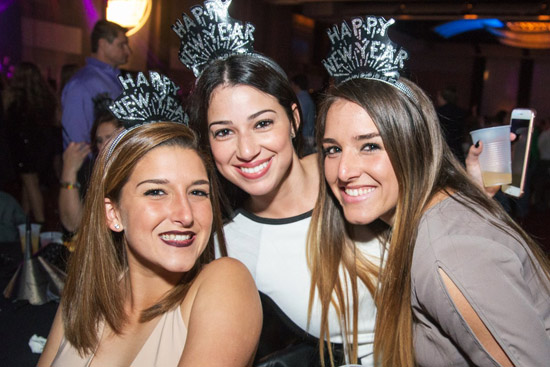 Conveniently located in the heart of Downtown Atlanta!
Downtown Atlanta is the central business district of Atlanta, Georgia, United States. The largest of the city's three commercial districts, Downtown is the location of many corporate or regional headquarters; city, county, state and federal government facilities; Georgia State University; sporting venues; and most of Atlanta's tourist attractions. Downtown measures approximately four square miles, and had 26,700 residents as of 2010.[1] Similar to other central business districts in the U.S., Downtown has recently undergone a transformation that included the construction of new condos and lofts, renovation of historic buildings, and arrival of new residents and businesses.
Southern Exchange
200 Peachtree Street NE
Atlanta, GA 30303
Downtown Countdown 2018
Date: Sunday, December 31st
Doors Open: 8:30pm

Pre-sale Tickets


General Admission: $89.00
6 Hour Premium Open Bar (8:30pm-2:00am)
Catered Open Buffet
Access to Whitehall Ballroom
Champagne Toast
Decorations and Party Favors
Main Room Ultra VIP Seated: $139.00
Includes all General Admission benefits
Reserved table with nightclub seating, bottle service and standard mixers
An Administrative Fee of $40.00 per pre-purchased bottle will be collected by the venue at the event; it is not included in the ticket price
Admission by separate VIP line (pending availability)
Mezzanine VIP Access: $99.00
This ticket includes all General Admission Benefits Plus:
Private Registration Area
Complimentary VIP Coat Check
Exclusive VIP Access to Mezzanine Balcony
Champagne Toast
Decorations and Party Favors
Mezzanine Seated VIP: $149.00
All General Admission benefits
Complimentary VIP Coat Check
Exclusive VIP Access to and Guaranteed Seat on Mezzanine Balcony
Atlanta's Largest Midnight Countdown and Champagne Toast
Decorations and Party Favors
Mezzanine Ultra VIP Table: $159.00
All General Admission benefits
Complimentary VIP Coat Check
Exclusive VIP Access to and Mezzanine Balcony
Reserved table with nightclub seating, bottle service and standard mixers
An Administrative Fee of $40.00 per pre-purchased bottle will be collected by the venue at the event; it is not included in the ticket price
Admission by separate VIP line (pending availability)