Pre-sale Tickets for Benny Benassi at Opera Atlanta
Opera with My Favorite Sin presents Benny Benassi in Atlanta
Friday, May 22nd, 2015 at Opera Atlanta
Milan born Italian DJ/producer stalwart Benny Benassi – real name Marco Benassi – is widely regarded as one of the most charming, down to earth, internationally respected and treasured artists in the music industry.
Save $2 per Ticket with Promotional Code: SINNER
With over a decade to his illustrious career already, the chart-topping megastar has wholly managed to capture the hearts of multiple generations of EDM fans across the world with his flawless trademark tech/electro/house infused sounds and charismatic performance flair. Whether he's behind the booth or in the studio, there's never a dull moment when Benny's around and fortunately for us, he's showing no signs of slowing down whatsoever.
Save $2 per Ticket with Promotional Code: SINNER
If we've come to learn one thing about Benny Benassi it's to expect the unexpected. Whether it's electrifying tens of thousands of EDM lovers with his world-beating skill behind the decks, or conjuring up award winning, platinum-selling productions in the comfort of his home studio with his cousin and producer, Alle Benassi, by combining his innate raw talent with the hard work, diligence and determination to everything he touches, Benny has wholly justified his position as one of the most beloved entertainers the industry has to offer. Rest assured, there'll be much more where this came from.

Save $2 per Ticket with Promotional Code: SINNER
Don't miss this opportunity to catch Benny Benassi at this exclusive Atlanta performance! Tickets for this event will sell out! Get yours now! Initial release tickets are available starting at just $15!
Photos of Opera
Click on a picture and use the left and right arrow keys to browse the complete set of photos from Opera Atlanta.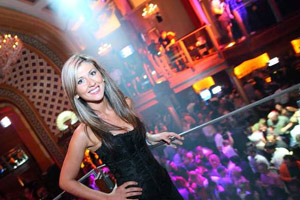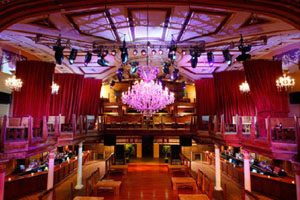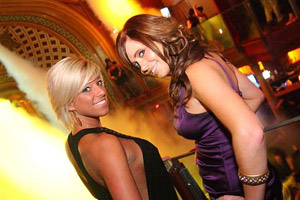 Conveniently located in the heart of Midtown Atlanta!
Nestled in between the towering skyscrapers of Midtown at Atlanta, Opera is hard to miss. The nightclub boasts an expansive main room, multiple party and event rooms and a huge outdoor patio with a unique view of the Atlanta skyline. Garage parking is available on the opposite side of Crescent Avenue.
Opera Nightclub
1150b Crescent Avenue
Midtown Atlanta, GA 30309
Benny Benassi at Opera Atlanta
Date: Friday, May 22nd, 2015
Hours: 10pm - 3am

Pre-sale Tickets
Ticket Price: $15-50
Age Requirement: 18 & Up!
Dress Code: Casual