Pre-sale Tickets for Bingo Players at Opera Atlanta
Opera with My Favorite Sin presents Bingo Players in Atlanta
Friday, June 12th, 2015 at Opera Atlanta
Maarten Hoogstraten wasn't like other kids his age. When he was 10, his friends were buying toys to play with, but Maarten was already spending his cash on vinyl and CDs.
Save $2 per Ticket with Promotional Code: SINNER
Though they didn't start out as DJs, once the demand grew for them to play out live, they learned how to mix on CDJs. Soon, they became regulars on the EDM circuit, playing massive festivals, like Electric Daily Carnival, Tomorrowland, and Coachella.
Save $2 per Ticket with Promotional Code: SINNER
After all, they have a library of finished tracks and ideas they worked on together that have yet to be released and Maarten can continue his and Paul's dream of making the music that they heard on the radio as kids. The scene might have gotten bigger, and the production might be made on something more sophisticated than ProTracker, but, says Maarten, "The vibe is still the same. People want to have a good time, come together, and experience the music."

Save $2 per Ticket with Promotional Code: SINNER
Don't miss this opportunity to catch Bingo Players at this exclusive Atlanta performance! Tickets for this event will sell out! Get yours now! Initial release tickets are available starting at just $15!
Photos of Opera
Click on a picture and use the left and right arrow keys to browse the complete set of photos from Opera Atlanta.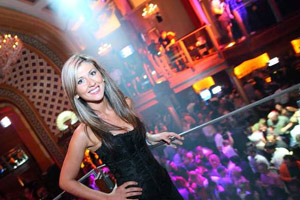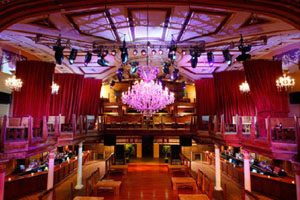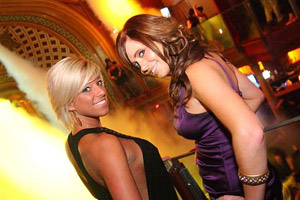 Conveniently located in the heart of Midtown Atlanta!
Nestled in between the towering skyscrapers of Midtown at Atlanta, Opera is hard to miss. The nightclub boasts an expansive main room, multiple party and event rooms and a huge outdoor patio with a unique view of the Atlanta skyline. Garage parking is available on the opposite side of Crescent Avenue.
Opera Nightclub
1150b Crescent Avenue
Midtown Atlanta, GA 30309
Bingo Players at Opera Atlanta
Date: Friday, June 12th, 2015
Hours: 10pm - 3am

Pre-sale Tickets
Ticket Price: $15-50
Age Requirement: 18 & Up!
Dress Code: Casual