Pre-sale Tickets for Bro Safari at Opera Atlanta
Opera with My Favorite Sin presents Bro Safari in Atlanta
Friday, March 20th, 2015 at Opera Atlanta
Contrary to popular belief, dance music isn't new to America. One would only have to look at the career of Bro Safari to know that the American dance music scene has been thriving for years, making waves from the States to across the globe. Bro Safari's productions have excited crowds and been critically acclaimed by the best in the business, and there's nowhere to go but up for this talented producer.
Save $2 per Ticket with Promotional Code: SINNER
In fact, if 2012 was the year that Bro Safari's name grew, then 2013 is when the rocket blasted off. After is success releasing singles "Scumbag," and "The Drop," Bro Safari partnered with his long time collaborator UFO! for the highly anticipated album Animal, which were all free giveaways via his Soundcloud. The Animal project high-light's how these two drum & bass producers took a "genres-be-damned" approach, creating music that they felt. The album is a cohesive masterpiece, received great accolades and pushes from a number of well-respected outlets. In a fitting cycle, they even included some raucous drum & bass tracks to the project, never forgetting where they came from.
Save $2 per Ticket with Promotional Code: SINNER
No one can predict the future, but with the trajectory that Bro Safari is on right now, he is on track to continue to excite audiences, challenge norms, and represent the quality within the dance music scene for years to come.

Save $2 per Ticket with Promotional Code: SINNER
Don't miss this opportunity to catch Bro Safari at this exclusive Atlanta performance! Tickets for this event will sell out! Get yours now! Initial release tickets are available starting at just $15!
Photos from Opera
Click on a picture and use the left and right arrow keys to browse the complete set of photos from Opera Atlanta.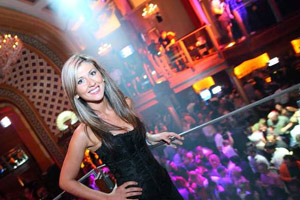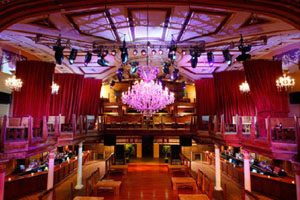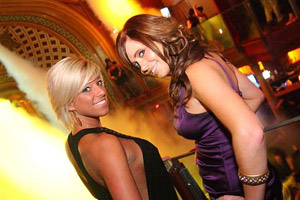 Conveniently located in the heart of Midtown Atlanta!
Nestled in between the towering skyscrapers of Midtown at Atlanta, Opera is hard to miss. The nightclub boasts an expansive main room, multiple party and event rooms and a huge outdoor patio with a unique view of the Atlanta skyline. Garage parking is available on the opposite side of Crescent Avenue.
Opera Nightclub
1150b Crescent Avenue
Midtown Atlanta, GA 30309
Bro Safari at Opera Atlanta
Date: Friday, March 20th, 2015
Hours: 10pm - 3am

Pre-sale Tickets
Ticket Price: $15-50
Age Requirement: 18 & Up!
Dress Code: Casual