Pre-sale Tickets for A Crizzly Crizzmas at Opera Atlanta
Opera with My Favorite Sin presents A Crizzly Crizzmas in Atlanta
Friday, December 23rd, 2016 at Opera Atlanta
Twas the night before Crizzmas and all through the club, all the bass head's were stirrin to that hard hittin dub! The Pizza was served by the Santa's with care in the hopes that the bass drop soon would be there!
Anytime he hits the stage, Crizzly has no choice but to go hard. Channeling hyperactive energy and uncontainable swagger, the San Antonio DJ and producer ignites crowds with an intoxicating, infectious, and inimitable blend of dubstep and hip-hop, which he affectionately terms, 'Crunkstep'. However, there's a lot more to the 21-year-old artist.the best way to experience Crizzly is to actually be in the audience. 'I play a lot of hard stuff,' he concludes. 'I expend a ton of energy. I want the fans to get buck wild, crazy, and crunk. I want them to make some bad decisions and have fun.' One thing's for sure: there ain't no party like a CRIZZLY CRIZZMAS PARTY.
18+ Welcome. ALL TICKET SALES ARE FINAL. No refunds or exchanges. *Prices do not reflect door pricing**

Don't miss this opportunity to catch A Crizzly Crizzmas at this exclusive Atlanta performance! Tickets for this event will sell out! Get yours now! Initial release tickets are available starting at just $15!
Photos from Opera
Click on a picture and use the left and right arrow keys to browse the complete set of photos from Opera Atlanta.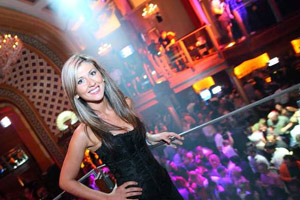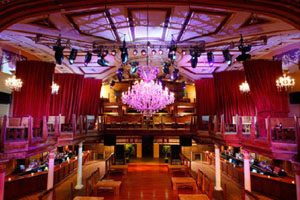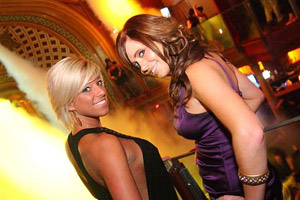 Conveniently located in the heart of Midtown Atlanta!
Nestled in between the towering skyscrapers of Midtown at Atlanta, Opera is hard to miss. The nightclub boasts an expansive main room, multiple party and event rooms and a huge outdoor patio with a unique view of the Atlanta skyline. Garage parking is available on the opposite side of Crescent Avenue.
Opera Nightclub
1150b Crescent Avenue
Midtown Atlanta, GA 30309
A Crizzly Crizzmas at Opera Atlanta
Date: Friday, December 23rd, 2016
Hours: 10pm - 3am

Pre-sale Tickets
Ticket Price: $15-50
Age Requirement: 18 & Up!
Dress Code: Casual