Pre-sale Tickets for Da Da Life at Opera Atlanta
Opera with My Favorite Sin presents Da Da Life in Atlanta
Friday, April Da Da Life, 2015 at Opera Atlanta
This is Dada Land. Get ready to arrive beautiful and leave ugly. There are no rules but the rules of Dada. Don't look back in the past. Always go forward. And whatever you do: don't trust us
Save $2 per Ticket with Promotional Code: SINNER
Dada Life is a Swedish DJ duo from Stockholm. The duo consists of Olle Cornéer and Stefan Engblom and was formed in 2006.
Save $2 per Ticket with Promotional Code: SINNER
In 2010, Dada Life was voted #89 in DJ Magazine's annual Top 100 list of the most popular DJs. Dada Life's popularity grew over the next two years: in October 2011, they were voted #38 in DJ Magazine's Top 100, and #24 in 2012. Some of Dada's biggest hits to date include "Rolling Stones T-shirt", "Happy Violence", "Kick Out The Epic Motherf*cker", "Unleash the F*cking Dada", "White Noise / Red Meat", "Feed The Dada" and their remixes of "Dynasty" and "Llove" by Kaskade (feat. Haley), "Big Bad Wolf" by Duck Sauce, "Who Is Ready To Jump" by Chuckie, and "Prutataaa" by Afrojack and R3hab. Dada Life frequently headlines at North America's two largest electronic dance festivals, the Electric Daisy Carnival and Ultra Music Festival. At Electric Daisy Carnival 2011, Dada Life brought out a full marching band to perform their song "White Noise / Red Meat."

Save $2 per Ticket with Promotional Code: SINNER
Don't miss this opportunity to catch Da Da Life at this exclusive Atlanta performance! Tickets for this event will sell out! Get yours now! Initial release tickets are available starting at just $15!
Photos of Opera
Click on a picture and use the left and right arrow keys to browse the complete set of photos from Opera Atlanta.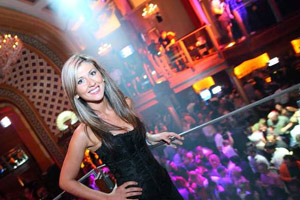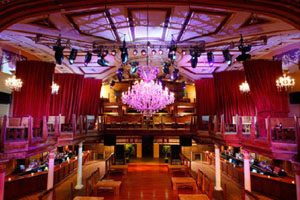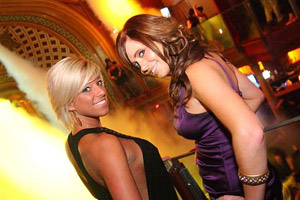 Conveniently located in the heart of Midtown Atlanta!
Nestled in between the towering skyscrapers of Midtown at Atlanta, Opera is hard to miss. The nightclub boasts an expansive main room, multiple party and event rooms and a huge outdoor patio with a unique view of the Atlanta skyline. Garage parking is available on the opposite side of Crescent Avenue.
Opera Nightclub
1150b Crescent Avenue
Midtown Atlanta, GA 30309
Da Da Life at Opera Atlanta
Date: Friday, April Da Da Life, 2015
Hours: 10pm - 3am

Pre-sale Tickets
Ticket Price: $15-50
Age Requirement: 18 & Up!
Dress Code: Casual