Pre-sale Tickets for Ferry Corsten at Opera Atlanta
Opera with My Favorite Sin presents Ferry Corsten in Atlanta
Friday, February 27th, 2015 at Opera Atlanta
Producer. DJ. Pioneer. Innovator. Visionary. He's the man that singlehandedly initiated a revolution in a dance musicgenre -one that's long since touched everycorner of the globe. Having designed the Dutch trance sound, he propelled it into the clubbing consciousness and on further still into popular culture. From there he continues to innovate at every turn, working with vocalists as diverse as SimonLe Bon and Guru and has remixed music from some of the planet's most enduring artists - U2, The Killers, Faithless, Moby and William Orbit among them.
Save $2 per Ticket with Promotional Code: SINNER
For 20 years he's foreseen what club citizens want to dance to and as an artisan DJ/producer, delivered it. He's released three artist albums under his own name (with a fourth 'WKND' scheduled for February 2012)and in doing so has captured the hearts and minds of legions of fans and scooped some of the world's most prestigious music prizes along the way. He's regularly ranked as one of the top 10DJs in the world, and of late has turned to charitable activities, working with the World Wildlife Fund.Yet through all this he's still one of the most down-to-earth, two-feet-on-the-floor DJs you'll find. He's Ferry Corsten.
Save $2 per Ticket with Promotional Code: SINNER
Corsten started his career performing self-composed music live in his native country Holland. His first studio music arrived in 1991 when he produced the embryonic rave track 'Spirit of Adventure'. In 1995, under the name Hole In One and aged just 21 years old, he won the prestigious De Grote Prijs van Nederland award, which recognized his outstanding contribution to Holland's electronic dance music scene.

Save $2 per Ticket with Promotional Code: SINNER
Don't miss this opportunity to catch Ferry Corsten at this exclusive Atlanta performance! Tickets for this event will sell out! Get yours now! Initial release tickets are available starting at just $15!
Photos from Opera
Click on a picture and use the left and right arrow keys to browse the complete set of photos from Opera Atlanta.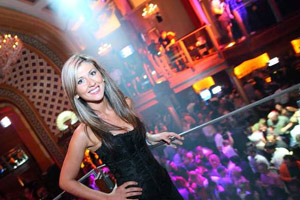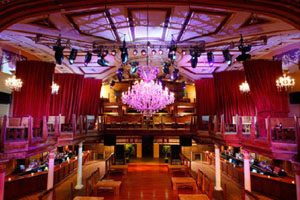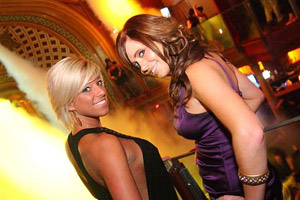 Conveniently located in the heart of Midtown Atlanta!
Nestled in between the towering skyscrapers of Midtown at Atlanta, Opera is hard to miss. The nightclub boasts an expansive main room, multiple party and event rooms and a huge outdoor patio with a unique view of the Atlanta skyline. Garage parking is available on the opposite side of Crescent Avenue.
Opera Nightclub
1150b Crescent Avenue
Midtown Atlanta, GA 30309
Ferry Corsten at Opera Atlanta
Date: Friday, February 27th, 2015
Hours: 10pm - 3am

Pre-sale Tickets
Ticket Price: $15-50
Age Requirement: 18 & Up!
Dress Code: Casual