Pre-sale Tickets for Gabriel & Dresden at Opera Atlanta
Opera with My Favorite Sin presents Gabriel & Dresden in Atlanta
Friday, July 31st, 2015 at Opera Atlanta
A shared passion for music brought Gabriel & Dresden together after a chance meeting on a Miami rooftop during the Winter Music Conference in 2001. As a duo, the two fit like some kind of creative yin and yang, quickly rising to the top of the electronic music genre and winning the coveted "Best American DJ" prize twice by the International Dance Music Awards (IDMAs) as well as creating a dominating string of timeless hit songs and remixes in the studio.
Save $2 per Ticket with Promotional Code: SINNER
Conjuring an artful amalgam of trance, techno, house and pop that transformed the landscape of 21st century EDM; Josh Gabriel, with his formal training in music composition from California Institute for the Arts and the Netherlands' Institute of Sonology, and Dave Dresden, with an esteemed club DJ career that included work as a Billboard club chart reporter, music director for a prominent online radio station, and a curator for the legendary Pete Tong's Essential Selection, struck a genuine synergy that captivated listeners around the world.
Save $2 per Ticket with Promotional Code: SINNER
Their smash hit in spin-off project Motorcycle, "As the Rush Comes", topped Billboard's "Hot Dance Airplay" 2004 year-end chart and landed at #11 in the UK Singles Chart. Their compilation, Bloom turned heads globally, while their self-titled artist album that featured "Tracking Treasure Down" (with vocalist Molly Bancroft) and "Dangerous Power" (featuring Jan Burton) both screamed into the #1 slot onto Billboard's Hot Dance Club Songs chart, solidifying their status as leaders. Everybody from Britney Spears and Madonna to Annie Lennox, Sarah McLachlan, Tiësto and Above & Beyond sought them out for official remixes, while the likes of FX and Rockstar Games licensed their music to enhance their visual narratives.

Save $2 per Ticket with Promotional Code: SINNER
Don't miss this opportunity to catch Gabriel & Dresden at this exclusive Atlanta performance! Tickets for this event will sell out! Get yours now! Initial release tickets are available starting at just $15!
Photos of Gabriel & Dresden from Opera
Click on a picture and use the left and right arrow keys to browse the complete set of photos from Opera Atlanta.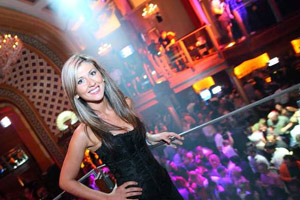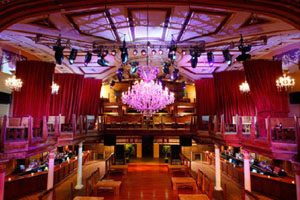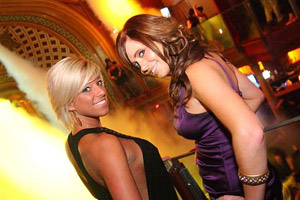 Conveniently located in the heart of Midtown Atlanta!
Nestled in between the towering skyscrapers of Midtown at Atlanta, Opera is hard to miss. The nightclub boasts an expansive main room, multiple party and event rooms and a huge outdoor patio with a unique view of the Atlanta skyline. Garage parking is available on the opposite side of Crescent Avenue.
Opera Nightclub
1150b Crescent Avenue
Midtown Atlanta, GA 30309
Gabriel & Dresden at Opera Atlanta
Date: Friday, July 31st, 2015
Hours: 10pm - 3am

Pre-sale Tickets
Ticket Price: $15-50
Age Requirement: 18 & Up!
Dress Code: Casual