Pre-sale Tickets for Goons Take America Tour ft. GTA & K Camp at Opera Atlanta
Opera with My Favorite Sin presents Goons Take America Tour ft. GTA & K Camp in Atlanta
Friday, November 6th, 2015 at Opera Atlanta
Thirty push-ups and a shot of tequila each: that's all the preparation Julio Mejia and Matt Toth need to throw down a killer set, to turn from laid-back, unassuming 24-year-olds into the scene-stealing DJ and production duo GTA.
Save $2 per Ticket with Promotional Code: SINNER
While their warm-ups are routine, Mejia and Toth's performances are anything but. GTA sets are musical joyrides with the guys at the wheel, as they speed from trap and hip-hop into booming electro, take unexpected detours with rock and R&B, and screech to a halt for massive bass drops. Despite GTA's wild, unpredictable sets, everything the duo does - both on stage and in the studio - is unified by a simple mission statement: death to genres.
Save $2 per Ticket with Promotional Code: SINNER
"A lot of people argue about the kind of music they listen to, what's cool and what's not," Mejia explains. "But for us, it's just about good music."
Save $2 per Ticket with Promotional Code: SINNER
Don't miss this opportunity to catch Goons Take America Tour ft. GTA & K Camp at this exclusive Atlanta performance! Tickets for this event will sell out! Get yours now! Initial release tickets are available starting at just $15!
Photos of Opera
Click on a picture and use the left and right arrow keys to browse the complete set of photos from Opera Atlanta.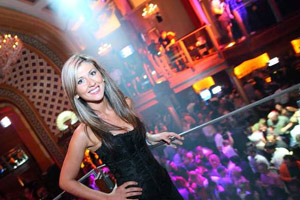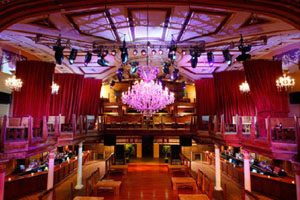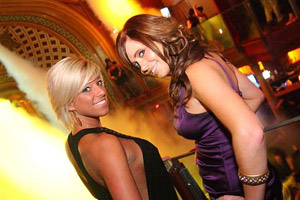 Conveniently located in the heart of Midtown Atlanta!
Nestled in between the towering skyscrapers of Midtown at Atlanta, Opera is hard to miss. The nightclub boasts an expansive main room, multiple party and event rooms and a huge outdoor patio with a unique view of the Atlanta skyline. Garage parking is available on the opposite side of Crescent Avenue.
Opera Nightclub
1150b Crescent Avenue
Midtown Atlanta, GA 30309
Goons Take America Tour ft. GTA & K Camp at Opera Atlanta
Date: Friday, November 6th, 2015
Hours: 10pm - 3am

Pre-sale Tickets
Ticket Price: $15-50
Age Requirement: 18 & Up!
Dress Code: Casual