Pre-sale Tickets for Fehr Play at Opera Atlanta
Opera with My Favorite Sin presents Fehr Play in Atlanta
Friday, June 26th, 2015 at Opera Atlanta
What do Billboard and the sleepless city of New York hold in common? For one, they have all bowed to the uplifting talents of Norwegian breakout Fehrplay. With his name cemented to the lifeblood of progressive house and the global club circuit adding to his 360-degree explosion, 2013 has set the young European trailblazer into one of his most prolific streaks to date.
Save $2 per Ticket with Promotional Code: SINNER
Never one to talk down his Norwegian roots, the life and times of Jonas Fehr have not been limited to one global locality. Taking to the dance mecca that is Manchester as a student, the young producer quickly found solstice in the city's underground nightspots. Upon realization that education could never provide the hands-on experience Jonas craved, a degree in music production was promptly replaced by a first-hand ascent of the UK club circuit. The pieces would form together to see 'Meow', Jonas's breakout offering, rack a considerable milestone and the first of many seals of approval from Pete Tong. An infectious landmark by all counts, Fehrplay has gone on to emulate that initial thrill of industry approval into his every musical venture.
Save $2 per Ticket with Promotional Code: SINNER
But for all his musical triumphs, a spot on Pryda Friends buoyant roster of talent has not hurt the young Norwegian's chances at reclaiming the world of progressive house with unprecedented force. Whilst championing the sound of his peers within the Pryda Friends stronghold, his own sound has continued to differentiate and added to the label's powerful grasp on the digital market. A concoction of cinematic scores and melodic composure, his lust to evoke emotion in a coherent manner for the club floor has made this a tough sound to box, but one that continues to thrill amid the cookie cutter generation. With an ethos that a good melody and poignant groove can reign indestructible, the journey from 2012's 'Incognito' to 'I Can't Stop,' 'Phantom' and the deep and melodic 'Monte' has kept fans and industry tastemakers in awe. From outspoken euphoria to cuts from the playbooks of deep house and techno, his studio repertoire to date plays with unlimited calibre.

Save $2 per Ticket with Promotional Code: SINNER
Don't miss this opportunity to catch Fehr Play at this exclusive Atlanta performance! Tickets for this event will sell out! Get yours now! Initial release tickets are available starting at just $15!
Photos of Opera
Click on a picture and use the left and right arrow keys to browse the complete set of photos from Opera Atlanta.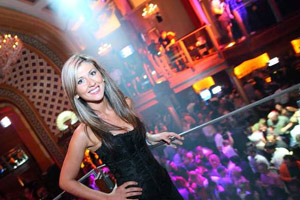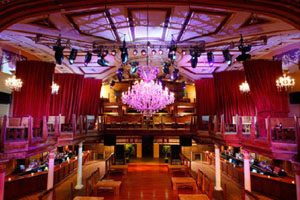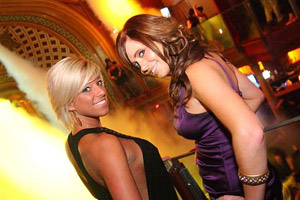 Conveniently located in the heart of Midtown Atlanta!
Nestled in between the towering skyscrapers of Midtown at Atlanta, Opera is hard to miss. The nightclub boasts an expansive main room, multiple party and event rooms and a huge outdoor patio with a unique view of the Atlanta skyline. Garage parking is available on the opposite side of Crescent Avenue.
Opera Nightclub
1150b Crescent Avenue
Midtown Atlanta, GA 30309
Fehr Play at Opera Atlanta
Date: Friday, June 26th, 2015
Hours: 10pm - 3am

Pre-sale Tickets
Ticket Price: $15-50
Age Requirement: 18 & Up!
Dress Code: Casual