Pre-sale Tickets for Gareth Emery at Opera Atlanta
Opera with My Favorite Sin presents Gareth Emery in Atlanta
Friday, August 21st, 2015 at Opera Atlanta
Gareth Emery was born in Southampton, England although he also has Welsh heritage, and he is an avid supporter of the Welsh rugby team. He lived in Southampton until the age of 26 before relocating to Manchester, England where he had a studio and ran a night club and record label, both called Garuda. He has a degree in Politics from University of Warwick, supports Southampton Football Club, and is trained in classical piano. Prior to becoming involved in electronic music he played guitar in a punk band in the mid-nineties. He now lives in Los Angeles with his wife Kat. Gareth Emery has a sister Roxanne Emery, who is also involved in music.
Save $2 per Ticket with Promotional Code: SINNER
Emery has a distinctive production style that has been described as a fusion of trance, house and progressive, and is described by Emery himself as 'simples'. Although usually categorised as a trouse DJ, he has often dismissed this label simply stating that he plays good records regardless of genre.
Save $2 per Ticket with Promotional Code: SINNER
Emery's debut vinyl release was a white label remix of The Shrink's classic "Nervous Breakdown" which was released in early 2002. In February 2002 Judge Jules broadcast the track live on BBC Radio 1 from the Mardi Gras festival, which brought Emery to the attention of the electronic music community. However, the track that launched his career is generally considered to be his third release: GTR - "Mistral". It was created entirely on a computer over the course of a two-week holiday in Provence. Paul van Dyk debuted the track live on the radio during the Nature One Festival in 2002 and it subsequently received support from some of the world's leading DJs, including Tiësto, Armin van Buuren and Ferry Corsten, and received highly positive reviews in Mixmag, Muzik, and DJ Magazine. Emery was ranked at #34 in DJ Mag's Top 100 poll in 2006, #31 in 2007, #23 in 2008, #9 in 2009 and #7 in 2010. in 2011, Emery dropped to #13. He was ranked at #14 in 2012, and dropped further to #51 in 2013.

Save $2 per Ticket with Promotional Code: SINNER
Don't miss this opportunity to catch Gareth Emery at this exclusive Atlanta performance! Tickets for this event will sell out! Get yours now! Initial release tickets are available starting at just $15!
Photos of Opera
Click on a picture and use the left and right arrow keys to browse the complete set of photos from Opera Atlanta.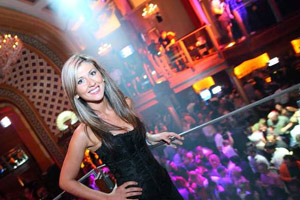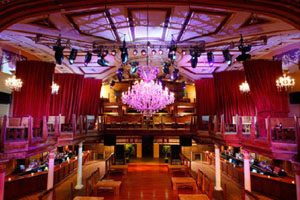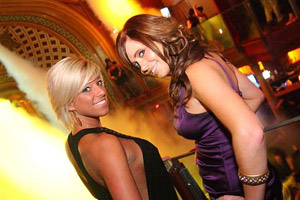 Conveniently located in the heart of Midtown Atlanta!
Nestled in between the towering skyscrapers of Midtown at Atlanta, Opera is hard to miss. The nightclub boasts an expansive main room, multiple party and event rooms and a huge outdoor patio with a unique view of the Atlanta skyline. Garage parking is available on the opposite side of Crescent Avenue.
Opera Nightclub
1150b Crescent Avenue
Midtown Atlanta, GA 30309
Gareth Emery at Opera Atlanta
Date: Friday, August 21st, 2015
Hours: 10pm - 3am

Pre-sale Tickets
Ticket Price: $15-50
Age Requirement: 18 & Up!
Dress Code: Casual