Pre-sale Tickets for Skism, Must Die & Eptic at Opera Atlanta
Opera with My Favorite Sin presents Skism, Must Die & Eptic in Atlanta
Friday, October 9th, 2015 at Opera Atlanta
Internationally renowned DJ, pioneering producer, label head and artist manager - these are the job titles that summarize SKisM's illustrious career since blasting onto the dubstep scene in 2009.
As one of the forefathers of heavy dubstep, he has collaborated with and remixed the likes of Flux Pavilion, Excision, Zomboy, Porter Robinson and The Foreign Beggars, whilst his back catalogue of originals is punctuated with classics such as 'Rave Review' and 'Like This'. The seminal concept track 'Experts', which was accompanied by the video that infamously rocked the internet in 2012, continues to be referenced as his greatest musical contribution to the genre, and arguably the best music video within it to date.
Save $2 per Ticket with Promotional Code: SINNER
Known to his peers as the 'Dj's Dj', SKisM's technical prowess and energy on four decks has cemented his name as one of the busiest and most electrifying DJ's on the circuit, and has seen him continually tour the globe over the past 5 years. His mixes gain almost as much, if not more attention than his tracks, and his inimitable 'Double Drop' style whips dance floors into a frenzy wherever he plays.
Save $2 per Ticket with Promotional Code: SINNER
As a scene leader, SKisM is constantly pushing things forward through his award winning record label Never Say Die Records. Both the founding father and sole A&R, he has brought some of the most exciting artists in bass music to the masses, such as Zomboy, Eptic, MUST DIE! and rising star LAXX (with whom he collaborated with on his most recent Beatport chart topping single 'Hostile').
Poised once again to take things up a notch, 2015 has seen the hugely successful launch of the 'Black Label' imprint with the first in a series of XL compilation albums, picked and mixed by the man himself.

Save $2 per Ticket with Promotional Code: SINNER
Don't miss this opportunity to catch Skism, Must Die & Eptic at this exclusive Atlanta performance! Tickets for this event will sell out! Get yours now! Initial release tickets are available starting at just $15!
Photos of Opera
Click on a picture and use the left and right arrow keys to browse the complete set of photos from Opera Atlanta.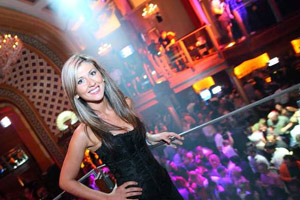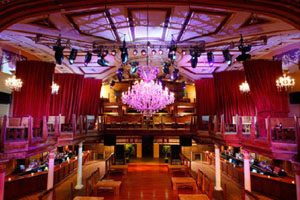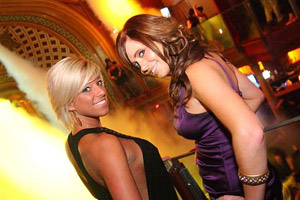 Conveniently located in the heart of Midtown Atlanta!
Nestled in between the towering skyscrapers of Midtown at Atlanta, Opera is hard to miss. The nightclub boasts an expansive main room, multiple party and event rooms and a huge outdoor patio with a unique view of the Atlanta skyline. Garage parking is available on the opposite side of Crescent Avenue.
Opera Nightclub
1150b Crescent Avenue
Midtown Atlanta, GA 30309
Skism, Must Die & Eptic at Opera Atlanta
Date: Friday, October 9th, 2015
Hours: 10pm - 3am

Pre-sale Tickets
Ticket Price: $15-50
Age Requirement: 18 & Up!
Dress Code: Casual