Pre-sale Tickets for Matt Lange at Opera Atlanta
Opera with My Favorite Sin presents Matt Lange in Atlanta
Friday, September 18th, 2015 at Opera Atlanta
L.A.-based producer/composer/DJ Matt Lange delivers a darkly melodic breed of electronic music rooted in raw energy and emotion. Hand-selected by deadmau5 as one of the latest signings to his label mau5trap, the lifelong musician now makes his full-length debut with the groove-heavy, intricately textured Ephemera. As his first album release for mau5trap, Ephemera's title reflects the restless innovation inherent in Lange's musicianship. "The album's really a snapshot of where I am right now as an artist," Lange explains. "It's this turning point where I have one foot in the world of dance music, and the other foot in a whole different direction."
Save $2 per Ticket with Promotional Code: SINNER
With Mixmag pointing out that Lange possesses "more musical predilection in his pinky than most producers' entire catalog," Ephemera reveals both the creative adventurousness and exquisite precision at the core of Lange's sound. "My music is always very handmade," says Lange, noting that most of Ephemera's tracks started out on guitar, piano, or modular synthesizer. "I don't ever use any outside material. Creating it all on my own lets me have a much more personal connection to everything I do." And though the album's offerings veer from the eerily charged yet infectious atmospherics of club tracks like "My Love Aside" to the downtempo intimacy of vocal-driven numbers like "Lying to Myself," all of Ephemera is infused with a moody intensity that proves the depth of that connection. "I'm not very good at writing bright, happy music," says Lange. "I need there to be an underlying sense of melancholy in order to really get pulled into the song."
Save $2 per Ticket with Promotional Code: SINNER
Growing up in Manhattan, Lange started playing piano at age four and sung in a boy's choir from ages six to 13, then picked up the guitar and quickly joined a hardcore/metal band. "I got into the production side of things when I was 15, mostly because I wanted to make my own demos for the band, and that completely changed my relationship with music," says Lange. After majoring in music production at Boston's Berklee College of Music - and shaping his sound with inspiration from groups like Hybrid and Telefon Tel Aviv - Lange was enlisted by BT to co-produce his critically acclaimed, Grammy Award-nominated album These Hopeful Machines. Lange next struck out on his own, turning out releases like 2014's Staccato EP (a #2 Progressive House Release on Beatport), creating official remixes for tracks as eclectic as The M Machine's "Shadow in the Rose Garden" (OWSLA) and Usher's "Numb" (RCA), and serving as producer on Glenn Morrison's "Goodbye" (a 2013 release that went platinum in Canada and sold more than 500,000 copies worldwide). Along with playing festivals like EDC Las Vegas and TomorrowWorld and earning praise as 2014's #1 DJ to watch by VIBE.com, he eventually caught the attention of deadmau5, who included his "Scorched Earth Policy" on the We Are Friends: Volume 3 compilation (released in February 2015) and "Nice Shades, Wesley" on We Are Friends: Volume 4 (June 2015).
Save $2 per Ticket with Promotional Code: SINNER
Don't miss this opportunity to catch Matt Lange at this exclusive Atlanta performance! Tickets for this event will sell out! Get yours now! Initial release tickets are available starting at just $15!
Photos of Opera
Click on a picture and use the left and right arrow keys to browse the complete set of photos from Opera Atlanta.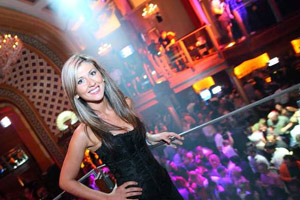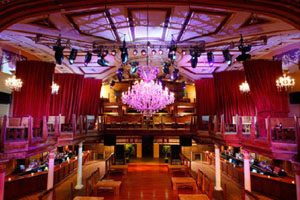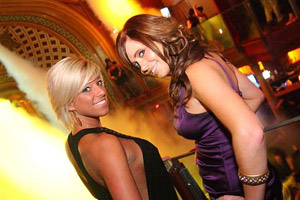 Conveniently located in the heart of Midtown Atlanta!
Nestled in between the towering skyscrapers of Midtown at Atlanta, Opera is hard to miss. The nightclub boasts an expansive main room, multiple party and event rooms and a huge outdoor patio with a unique view of the Atlanta skyline. Garage parking is available on the opposite side of Crescent Avenue.
Opera Nightclub
1150b Crescent Avenue
Midtown Atlanta, GA 30309
Matt Lange at Opera Atlanta
Date: Friday, September 18th, 2015
Hours: 10pm - 3am

Pre-sale Tickets
Ticket Price: $15-50
Age Requirement: 18 & Up!
Dress Code: Casual