Pre-sale Tickets for Mike Snow at Opera Atlanta
Opera with My Favorite Sin presents Mike Snow in Atlanta
Friday, March 11th, 2016 at Opera Atlanta
A large portion of the people involved in the "creative" side of the music business spend their entire career dedicated to the singular goal of recognition, specifically the type that gets you recognized - be it magazine covers, billboards, TV, etc. In a culture obsessed with becoming famous, what do we make of artists who chose to remain anonymous? Or, for that matter, use a jackalope as their visual representative? This brings us to Miike Snow.
Up to this point they've remained pretty mysterious, proving nearly impossible to find any information about, photographic or otherwise. Man? DJ? Robot? Miike Snow is a band. Swedish duo Christian Karlsson and Pontus Winnberg are childhood friends who spent time playing in bands and working on various projects in studios throughout Gothenburg. After separate moves to Stockholm they reunited in 2000 when their paths crossed with American Andrew Wyatt to write a pop album for a someone else. The release was small, there was little distribution and an alleged large sum of money was lost in the process.
The three stayed in touch and a friendship was formed and in 2007 Miike Snow was born. Karlsson and Winnberg's backgrounds in the DJ scene and punk bands alongside experiments in progressive electro and new rave lead to a series of writing / producing stints with Madonna, Kylie Minogue and Britney Spears - culminating in their Grammy win for Best Dance Recording with her song "Toxic". Wyatt has been a member in Black Beetle (with Joan Wasser) and The A.M. (with Michael Tighe).

He had an album come out this year with the band Fires of Rome as well writing and producing the new Daniel Merriweather album with Mark Ronson. Miike Snow's self titled debut is a full band collaboration, showcasing their deft mastery of the studio while acknowledging each members unique talent for songwriting, production, arrangement and performance.

Don't miss this opportunity to catch Mike Snow at this exclusive Atlanta performance! Tickets for this event will sell out! Get yours now! Initial release tickets are available starting at just $15!
Photos from Opera
Click on a picture and use the left and right arrow keys to browse the complete set of photos from Opera Atlanta.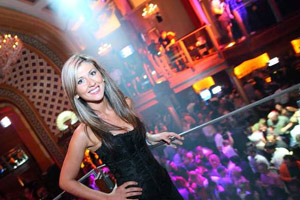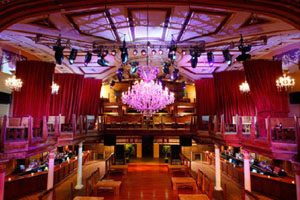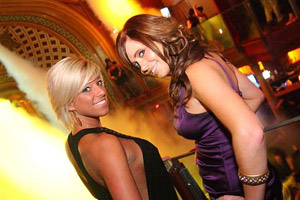 Conveniently located in the heart of Midtown Atlanta!
Nestled in between the towering skyscrapers of Midtown at Atlanta, Opera is hard to miss. The nightclub boasts an expansive main room, multiple party and event rooms and a huge outdoor patio with a unique view of the Atlanta skyline. Garage parking is available on the opposite side of Crescent Avenue.
Opera Nightclub
1150b Crescent Avenue
Midtown Atlanta, GA 30309
Mike Snow at Opera Atlanta
Date: Friday, March 11th, 2016
Hours: 10pm - 3am

Pre-sale Tickets
Ticket Price: $15-50
Age Requirement: 18 & Up!
Dress Code: Casual