Pre-sale Tickets for Seven Lions at Opera Atlanta
Opera with My Favorite Sin presents Seven Lions in Atlanta
Friday, March 6th, 2015 at Opera Atlanta
As one of the most truly innovative, versatile, and sought-after producers in all of dance music, it is undeniable that Seven Lions is on an exponential rise to international prestige. By garnering the attention of some of the world's most prolific and well-respected artists such as Above & Beyond, Paul van Dyk, Skrillex, and Ellie Goulding, among others, it is clear that his powerfully emotive, visionary brand of bass-driven electronica has broken through the status quo to unveil a rare, one-of-a-kind musical experience. With his sheer technical prowess in the studio and behind the decks.
Save $2 per Ticket with Promotional Code: SINNER
Seven Lions brings new meaning to the art of music production and performance with his masterful, intricate and imaginative compositions and live sets that shed light on his deeply impassioned motivations as a true artist. Seemingly ahead of his time, he will only continue to harness his infinite potential as a producer/DJ and further establish himself in a vanguard of his own.
Save $2 per Ticket with Promotional Code: SINNER
In his early years as a metal and punk-inclined drummer with a fierce tenacity for success, Santa Barbara, California's Jeff Montalvo, the mastermind behind Seven Lions, decided to take matters into his own hands, rather than waiting on his band mates. After a friend gave him the production program Fruity loops, it was history. Montalvo was set on an auspicious path to revamp the dance music industry as we know it - not as a drummer, but as a producer.

Save $2 per Ticket with Promotional Code: SINNER
Don't miss this opportunity to catch Seven Lions at this exclusive Atlanta performance! Tickets for this event will sell out! Get yours now! Initial release tickets are available starting at just $15!
Photos from Opera
Click on a picture and use the left and right arrow keys to browse the complete set of photos from Opera Atlanta.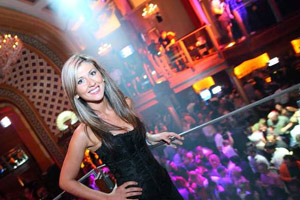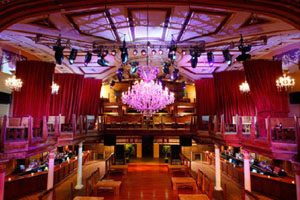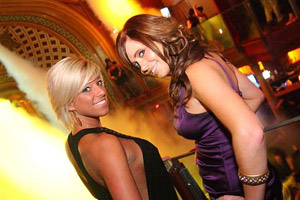 Conveniently located in the heart of Midtown Atlanta!
Nestled in between the towering skyscrapers of Midtown at Atlanta, Opera is hard to miss. The nightclub boasts an expansive main room, multiple party and event rooms and a huge outdoor patio with a unique view of the Atlanta skyline. Garage parking is available on the opposite side of Crescent Avenue.
Opera Nightclub
1150b Crescent Avenue
Midtown Atlanta, GA 30309
Seven Lions at Opera Atlanta
Date: Friday, March 6th, 2015
Hours: 10pm - 3am

Pre-sale Tickets
Ticket Price: $15-50
Age Requirement: 18 & Up!
Dress Code: Casual