Pre-sale Tickets for The M Machine at Opera Atlanta
Opera with My Favorite Sin presents The M Machine in Atlanta
Friday, July 24th, 2015 at Opera Atlanta
Hyper-creative and sophisticated in craft, San Francisco-based electronic act The M Machine bring a rare mix of genre-bending ingenuity and refined musicianship to every element of their musical output. With their most recent EP-the five-song 'Just Like', released on Skrillex's OWSLA label in November 2014-vocalist/composer/producers Ben Swardlick and Eric Luttrell deliver a deeply melodic and infectiously upbeat take on underground house. Not only a dramatic departure from their darkly charged earlier work, 'Just Like' finds The M Machine abandoning all EDM convention and creating a vocal-propelled, indie-minded breed of dance music that hinges on pure emotion and unbridled energy.
Save $2 per Ticket with Promotional Code: SINNER
As with their many much-acclaimed remixes (such as their official reworkings of Bruno Mars's "Locked Out Of Heaven," Passion Pit's "Take a Walk," and Empire of the Sun's "DNA"), the latest step in The M Machine's artistic progression is both intensely club-oriented and boldly inventive. Revealing a supreme grasp of rhythm and groove honed in part from their lengthy live experience (including support slots on tours with artists like Porter Robinson and The Glitch Mob), 'Just Like' infuses The M Machine's delicate balance of artistry and emotionalism into everything from the heady, bass-heavy throb of the title track to the heart-on-sleeve dream-pop of "Over/Love" to the sunny, spaced-out synth of "Don't Speak."
Save $2 per Ticket with Promotional Code: SINNER
For much of the first five years of The M Machine's lifespan, Swardlick and Luttrell holed up in a warehouse/recording studio that was once home to arena-rock legends Journey and-under The M Machine's wing-eventually evolved into an a collective of visual artists, engineers, and designers who shared their DIY ethic and restless creativity. The duo continue to sustain the passion for constant innovation that's powered the project since the beginning. And no matter how the mood of their music changes over the years, The M Machine remain committed to building their sound around a strong emotional core. "We're proud to have a fan base as creative and taste-driven as we are." says Swardlick. Luttrell adds "in general we really want them to fall in love with something they've never heard before."

Save $2 per Ticket with Promotional Code: SINNER
Don't miss this opportunity to catch The M Machine at this exclusive Atlanta performance! Tickets for this event will sell out! Get yours now! Initial release tickets are available starting at just $15!
Photos of Opera
Click on a picture and use the left and right arrow keys to browse the complete set of photos from Opera Atlanta.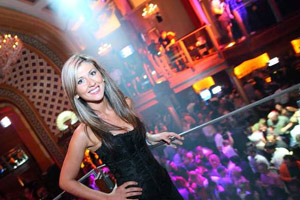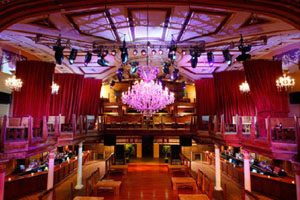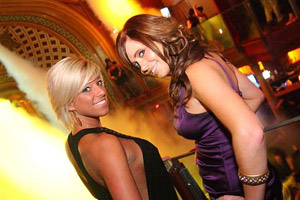 Conveniently located in the heart of Midtown Atlanta!
Nestled in between the towering skyscrapers of Midtown at Atlanta, Opera is hard to miss. The nightclub boasts an expansive main room, multiple party and event rooms and a huge outdoor patio with a unique view of the Atlanta skyline. Garage parking is available on the opposite side of Crescent Avenue.
Opera Nightclub
1150b Crescent Avenue
Midtown Atlanta, GA 30309
The M Machine at Opera Atlanta
Date: Friday, July 24th, 2015
Hours: 10pm - 3am

Pre-sale Tickets
Ticket Price: $15-50
Age Requirement: 18 & Up!
Dress Code: Casual