Pre-sale Tickets for Victor Niglio at Opera Atlanta
Opera with My Favorite Sin presents Victor Niglio in Atlanta
Friday, December 4th, 2015 at Opera Atlanta
Starting with piano lessons at the age of 4, it was easy to see Victor's undeniable musical talent. Able to play the Fantasie Impromptu at age 12, Victor turned towards the more creative side of music soon after.
Save $2 per Ticket with Promotional Code: SINNER
At 17 he started writing orchestral music, and after discovering The Bloody Beetroots at 18, he dove into electronic production & DJing. Almost 4 years later, & Victor is a force to be reckoned with. Already supported by Tiesto & many more, he's priming to play this game his way, with his passion & hard work pushing him ahead of the pack.
Save $2 per Ticket with Promotional Code: SINNER
In October 2013, he released his single "Jiggy," a booty-bouncing trap banger driven by a sexy, primal digeridoo lead, on Mad Decent's Jeffree's imprint.

Save $2 per Ticket with Promotional Code: SINNER
Don't miss this opportunity to catch Victor Niglio at this exclusive Atlanta performance! Tickets for this event will sell out! Get yours now! Initial release tickets are available starting at just $15!
Photos of Opera
Click on a picture and use the left and right arrow keys to browse the complete set of photos from Opera Atlanta.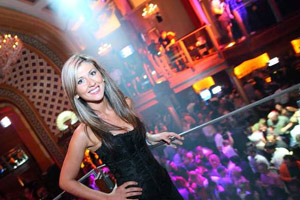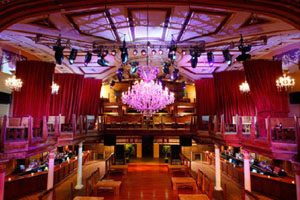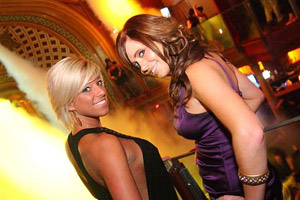 Conveniently located in the heart of Midtown Atlanta!
Nestled in between the towering skyscrapers of Midtown at Atlanta, Opera is hard to miss. The nightclub boasts an expansive main room, multiple party and event rooms and a huge outdoor patio with a unique view of the Atlanta skyline. Garage parking is available on the opposite side of Crescent Avenue.
Opera Nightclub
1150b Crescent Avenue
Midtown Atlanta, GA 30309
Victor Niglio at Opera Atlanta
Date: Friday, December 4th, 2015
Hours: 10pm - 3am

Pre-sale Tickets
Ticket Price: $15-50
Age Requirement: 18 & Up!
Dress Code: Casual