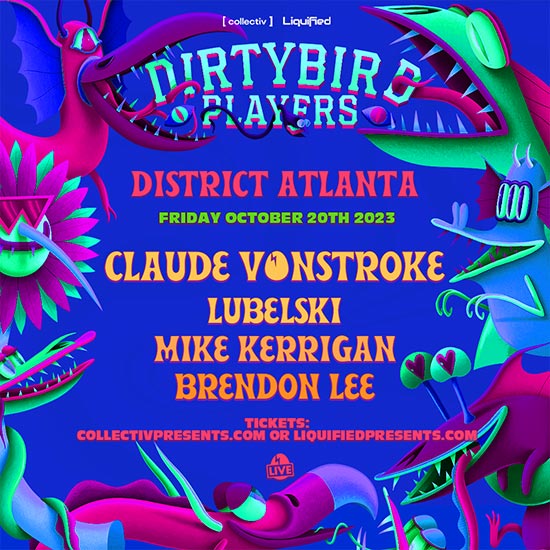 Claude Vonstroke
at District Atlanta
Date: Friday, August 11th
Hours: 10pm - 3am
Ticket Price: $15-50 Age Requirement: 21 & Up!
Dress Code: Casual
21+ Welcome. ALL TICKET SALES ARE FINAL. No refunds or exchanges. *Prices do not reflect door pricing**

Don't miss this opportunity to catch Claude Vonstroke at this exclusive Atlanta performance! Tickets for this event will sell out! Get yours now! Initial release tickets are available starting at just $15!
Pre-sale Tickets Address / Details
Conveniently located off Armour Dr. is the Atlanta warehouse district by MARTA Headquarters
District is a stunning converted warehouse tucked back in the up and coming warehouse district by Sweetwater Brewery. With a wrap around 360 degree balcony, up close and personal DJ booth, Massive D&B sound system, and North America's only Orbis-Fly LED Ceiling, this is the next level of Atlanta venues.
District Nightclub
269 Armour Dr NE
Atlanta, GA 30324
Collectiv and Liquified present Claude Vonstroke
Friday, August 11th at District Atlanta
Get ready for the ultimate night of beats and grooves as the Dirtybird Players tour lands in Atlanta on October 20th! Claude Von Stroke is bringing his friends Lubelski, Mike Kerrigan, and Brendon Lee to District Atlanta for a Dirtybird Records takeover. Immerse yourself in a world of infectious rhythms, irresistible energy, and unforgettable performances. Join us as we bring together some of the hottest talents in the electronic music scene for a night you won't want to miss!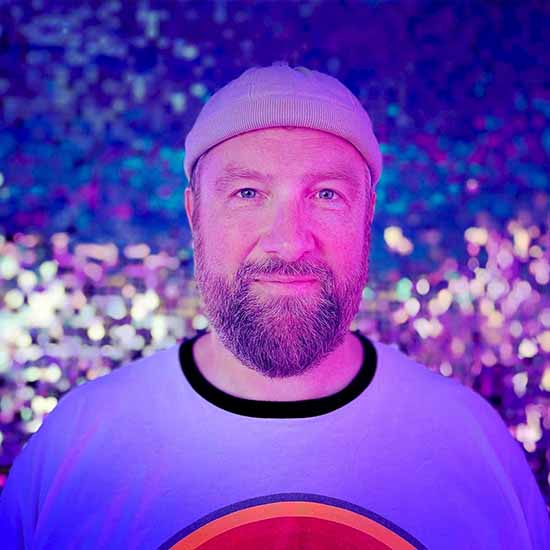 Claude VonStroke, the man behind the Dirty Bird Records empire, is a true pioneer of the electronic music scene. Known for his signature blend of deep, funky, and tech house, Claude VonStroke has captivated audiences worldwide with his infectious beats and infectious personality. Prepare to be swept away by his eclectic sound and unmatched stage presence.

Lubelski: Lubelski's unique style combines deep basslines, melodic textures, and quirky elements to create a sound that is undeniably infectious. Prepare for a sonic journey like no other as Lubelski takes the stage and delivers a set that will keep you grooving all night long.

Mike Kerrigan: With his dynamic soundscapes and expertly crafted sets, Mike Kerrigan has established himself as a rising star in the electronic music scene. Known for his ability to seamlessly blend genres, his sets are a rollercoaster ride of energy and emotion that will have you moving from start to finish.

Brendon Lee: Brendon Lee's music is an embodiment of his passion for underground sounds, deep grooves, and infectious beats. With a knack for seamlessly blending house, techno, and everything in between, Brendon Lee's sets are a sonic exploration that will keep you captivated until the early hours of the morning.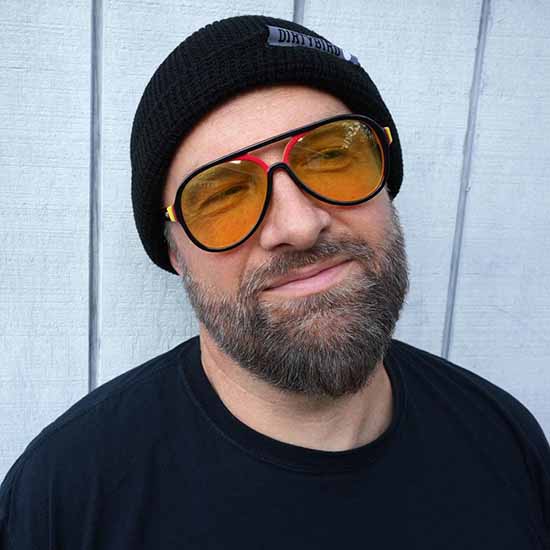 Get ready to dance, connect, and experience the energy of Claude VonStroke and the Dirty Bird Players live at District Atlanta. Don't miss this opportunity to witness electronic music at its finest. Secure your spot now and get ready for an extraordinary night of beats, vibes, and pure electronic music magic. We can't wait to see you there!