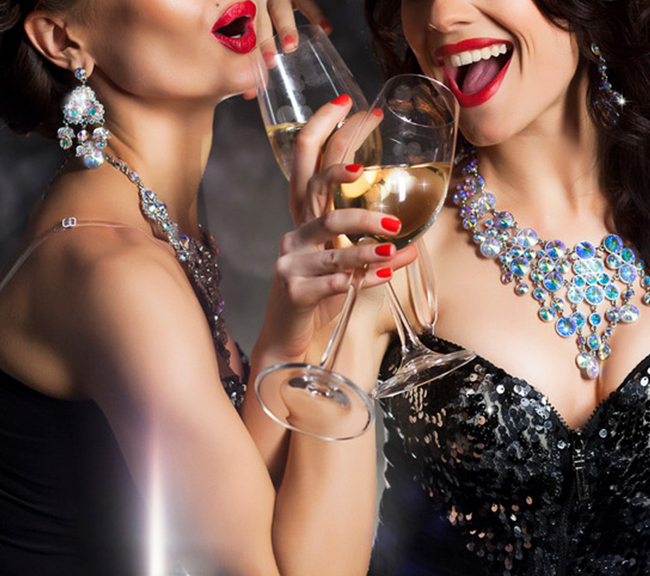 Book a VIP Table at Exclusive Atlanta Nightclubs and get VIP Treatment!
My Favorite Sin is an official VIP Table and Bottle Service Booking Agent and Host for Atlanta's Hottest Nightclubs and Special Events. When you make your VIP Table Reservation with us, you can expect the highest quality of service and discretion. We NEVER share your information and we treat our VIP customers with the utmost respect.
Booking a VIP Table at one of our parties is quick and easy. Simply fill out the VIP Table Request Form below and one of our VIP Hosts will respond as quickly as possible with details, prices and availability for the nightclub or event of your choosing.
VIP Table and Bottle Service Reservations come with these additional privileges:
FREE VIP Entry for All of the Guests in your VIP Party.
Unlike normal guests, VIP Tables are guaranteed entry.
VIP Parties do not have to wait in the General Admission line.
All common mixers like Orange or Cranberry Juices are included.
You will have your own VIP Host and VIP Waitress to serve you.
FREE VIP Wristbands for all members of your VIP Party.
By booking a VIP Table, you agree to spend a minimum of $250 up to $2500 on drinks or bottles depending on the venue or special event of your choice. All VIP Parties will be offered VIP treatment to make your night extra special. We will contact you on the day of your VIP Table Reservation to confirm your booking and time of arrival.
All you need to do is tell us which Atlanta Nightclub you would like to go. If you are stuck for ideas, then drop us an email and we will get back to you with our recommendations!
Request Prices and Availability for VIP Tables at Atlanta's Best Nightclubs.
Receive free guestlists, VIP Table specials, Event Info and More. By filling out the VIP request form below you agree to accept these communications from My Favorite Sin